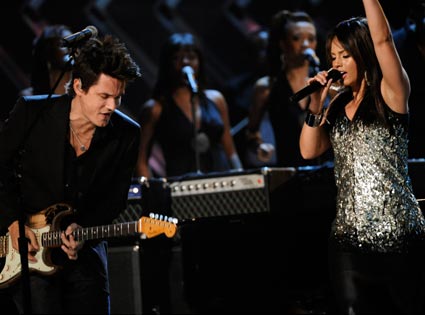 When is THIS tour gonna happen, because it would be a good one. It would probably be the best tour ever actually. The should really consider it.
So I've been pretty much doing homework and studying all day. I hate that I ALWAYS have writer's block when I need to write for life. I'm easily distracted when I study. It sucks. If only I had the Santa Maria discipline to sit myself down and do what I intended to do. *sigh* Oh well..beauty is found in the imperfections right? I just thank the Lord that I've found that someone who loves me despite my MANY imperfections. My goodness I don't know what I'd do without Gene Quiocho. 
Anyway, this Friday marks the 21st birthday of my brother-like cousin Deejay Gabriel. He is honestly one of the nicest guys I know and I pray for nothing but the best for him. He most definitely deserves it. He's one of those guys that just always makes you laugh, is always optimistic, and is NEVER caught up in petty drama. If he were a phrase he would mos def be something along the lines of "Don't worry, be happy." =) Love you Deejay Gabriel--you are definitely one of the most important men in my life--third only to my brother and Gene.